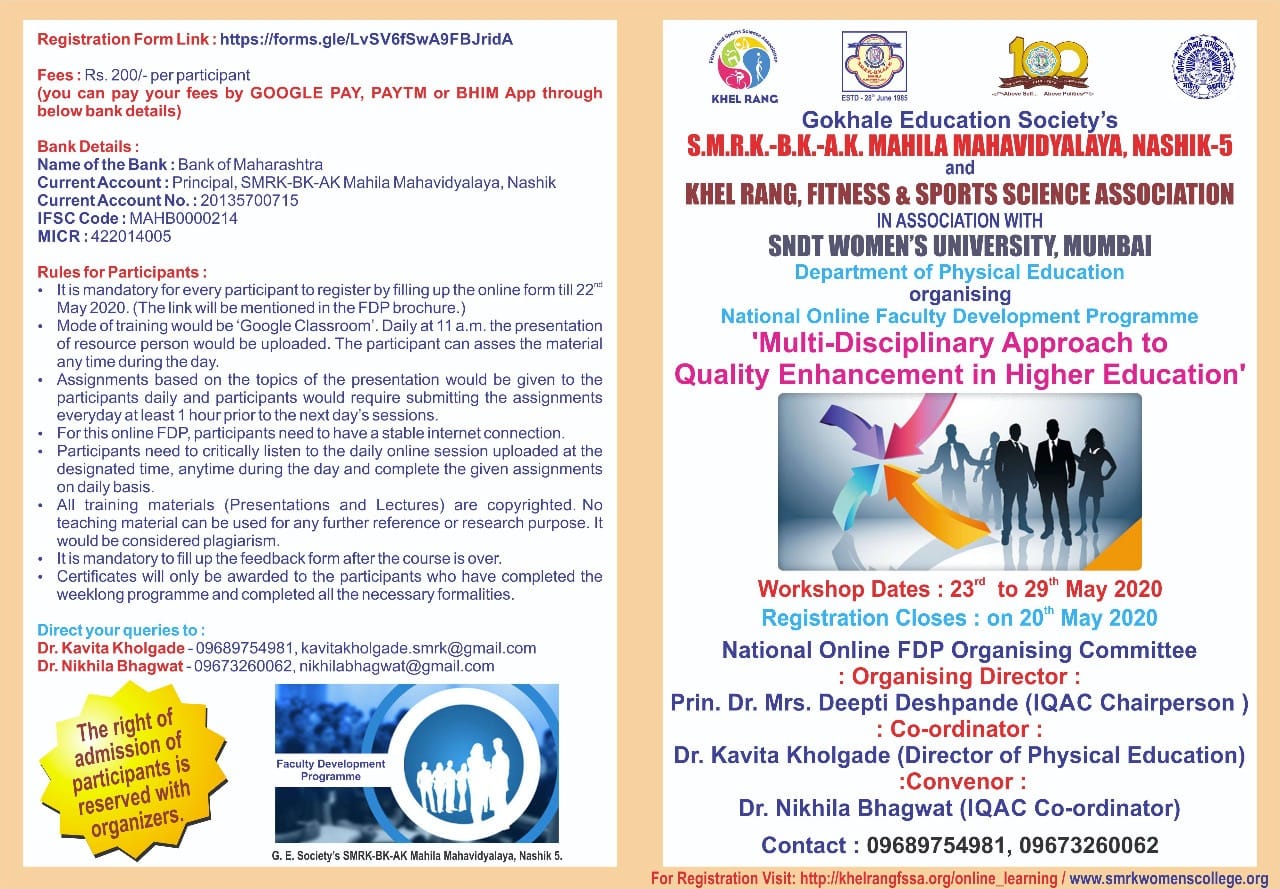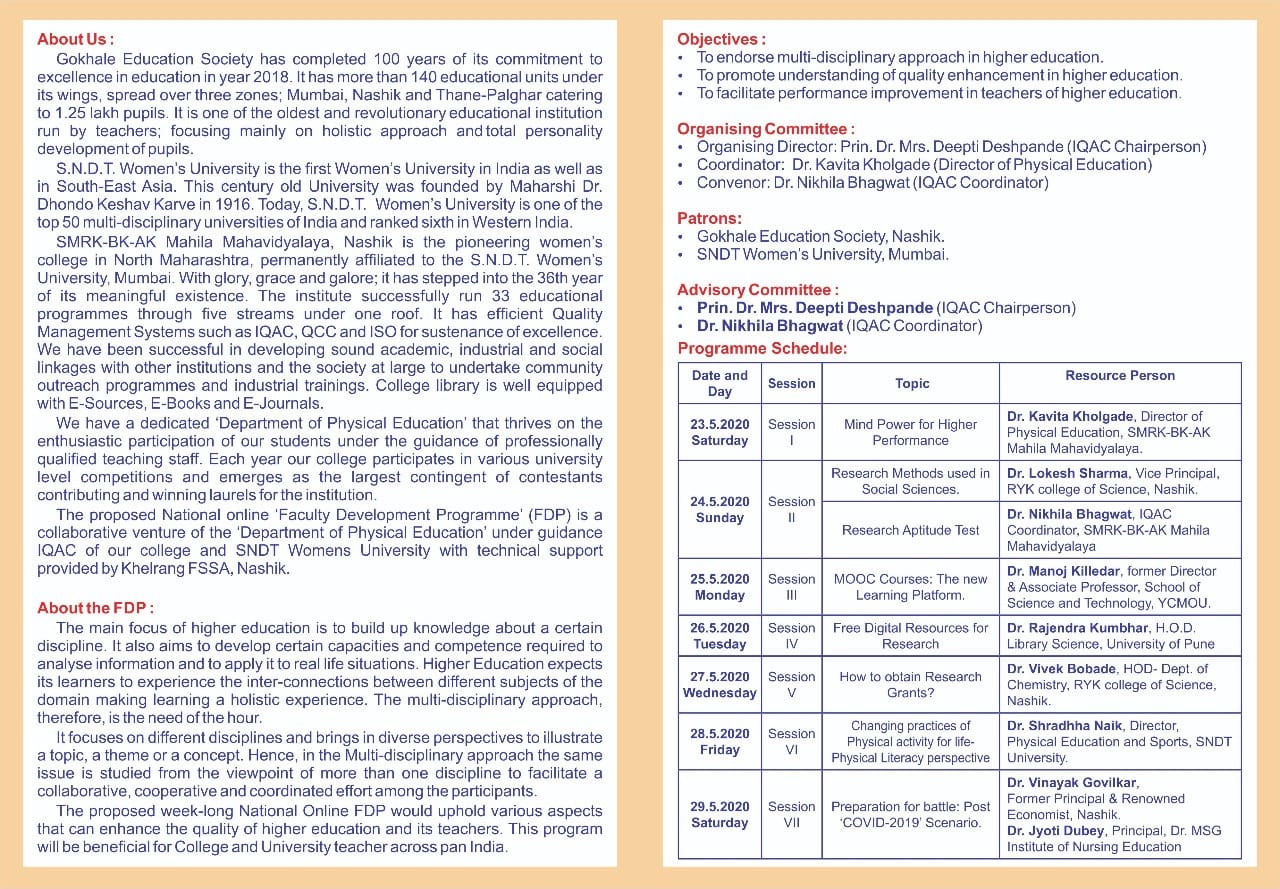 Gokhale Education Society's SMRK-BK-AK Mahila Mahavidyalaya's Department of Physical Education and Khelrang FSSA, Nashik in association with SNDT Women's University organizes NATIONAL ONLINE FACULTY DEVELOPMENT PROGRAMME from 23rd to 29th May 2020 on 'Multi-Disciplinary Approach to Quality Enhancement in Higher Education'
The brochure of this very convenient yet enriching FDP is enclosed herewith. Read it carefully to know every detail.
Link of the registration form:
NOTE: All teachers of SMRK- BK-AK Mahila Mahavidyalaya need to register for the same and are requested to spread the message among their friends and colleagues for nationwide participation.