From Principal's Desk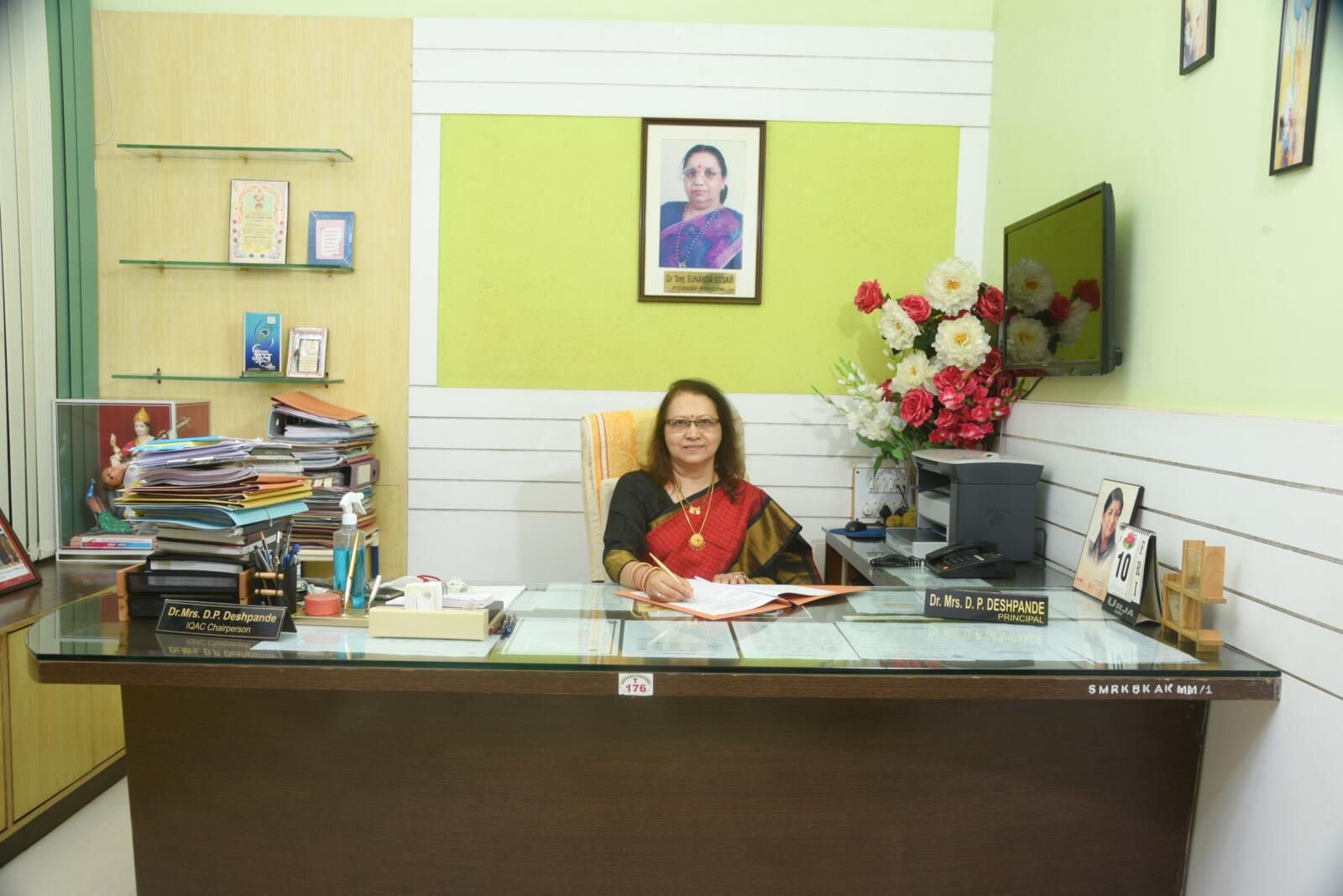 Greetings!
SMRK BK AK Mahila Mahavidyalaya , established in 1985, has completed 37 years of meaningful existence, while its parent body, Gokhale Education Society has reached the momentous milestone of a glorious centennial existence in the academic year 2017- 18, a moment of utmost pride for all of us. The Gokhale Education Society was founded by Prin. T.A.Kulkarni and then achieved great heights under the visionary mentorship of Sir Dr.M.S.Gosavi, Secretary of Gokhale Education Society and an accomplished educationist with an international acclaim.
The college started its journey with the vision of "Upliftment of the status of women through quality education" and has since committed itself to provide education at an affordable cost to the girls and women in various courses encompassing the faculties of Arts, Commerce and Home Science. The college is permanently affiliated with SNDT Women's University, Mumbai, is NAAC accredited with "B" Grade and is ISO 9001: 2015 Certified institution.
Empowerment of women is essential for the creation of an equal and enriched society and education is indeed a powerful tool to achieve this objective, so the mission of the college is "Empowerment of women through quality education". We, at our college, thus aim at developing self –reliant, conscientious women by equipping them with the knowledge and skills necessary to create a strong identity for themselves, in the world which is reshaping itself at an unprecedented pace with the dominance of globalization and technology.
From its humble beginning with 87 students to the present strength of about 3000 students, the college has come a long way and has carved out a niche for itself and stands as a significant name on the academic landscape of North Maharashtra.
The college believes in undertaking best practices in pedagogy with the combination of teaching experience of the faculty members and technology. The college provides solid platforms to students for showcasing their talents, "Srujan" – the multi faculty exhibition showcasing students' creativity and "Miss SMRK", the vibrant personality contest being the signature activities of the college.
It gives me immense pride to acknowledge the contribution of all the members of teaching and non-teaching staff to various endeavors undertaken by the college. Together we plan to reach richer landmarks in future.
Dr. Mrs. D.P. Deshpande
Principal